Permanent Makeup Training
Meet Your Trainer
Ms Paige is committed to providing the best in Cosmetic Tattoo & Microblading Training in the region. She takes a mentoring & hands on approach to training and is passionate about your success in the industry. Paige will happily accept students in the medical, cosmetology or tattoo field.
Paige offers private trainings / paid apprenticeships and below is class info for your review for both Fundamentals and Intermediate/Advanced Training.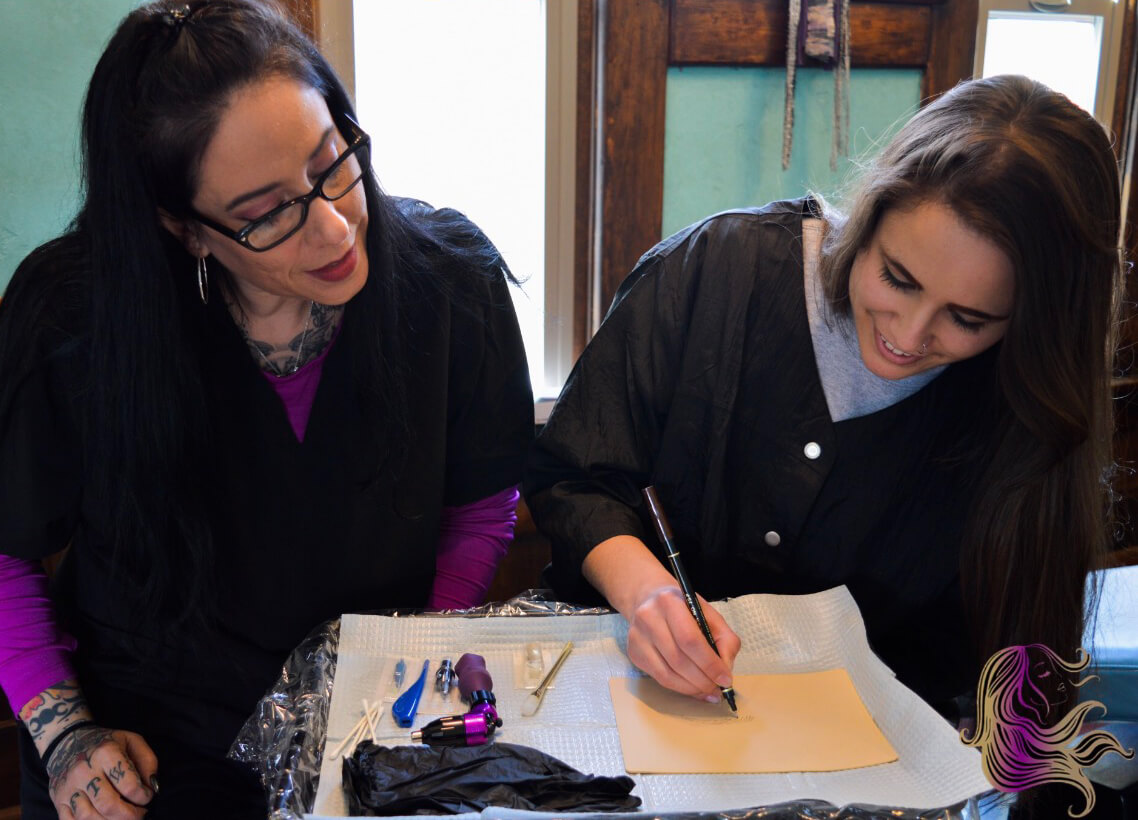 Intermediate / Advanced Training
I offer advance trainings for continuing education students, tattoo artists, or for microbladers looking to complete their fundamentals – the rates, syllabus, kit, and model schedule will vary depending on how many hours you need, which will be agreed upon previous to starting the course. In my Intermediate advanced training you can learn rotary machine work / manual method cross-over and/or learn paramedical techniques.
Feel free to call us so we can email your enrollment agreement, deposit information and secure your dates. At the time the deposit is received we will start sending out your educational materials.
We are honored that you choose us to further your education in this amazing industry.
Examples of Paige's Techniques