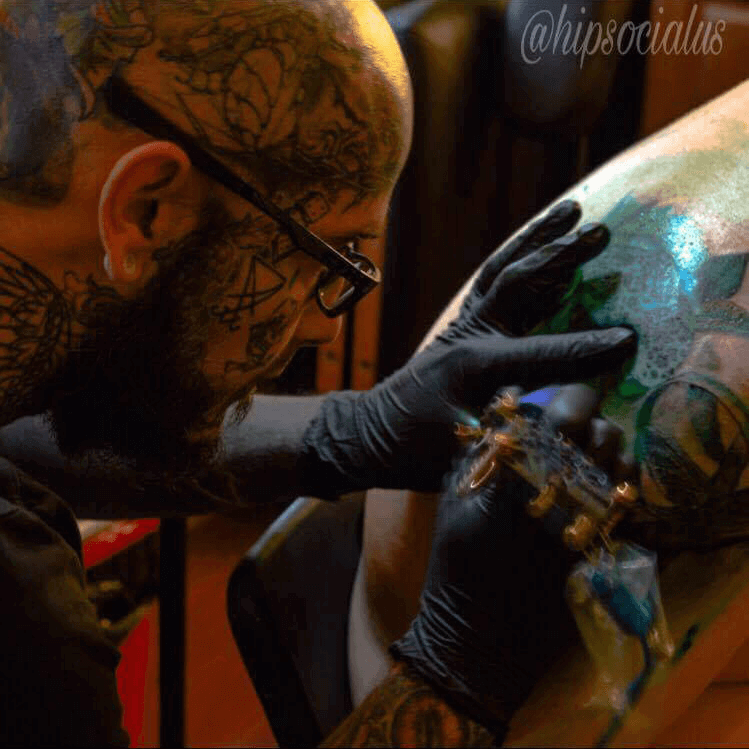 Matthew Campbell
Matthew Campbell is a artist from Washington state. And now calls Forever Flawless & Sheridan Wyoming home. Matthew known throughout the United States and Europe from his travels, amazing high quality tattoos & loved by all his clients.
Read more about Matthew here in the Sheridan Press.
Follow Matthew on Instagram @black_moon_arts.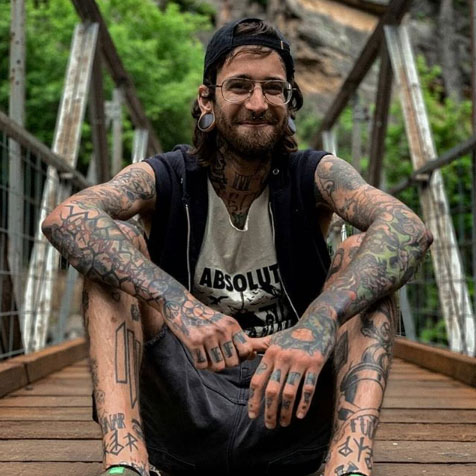 Kaleb Grosso
"Hello. My name is Kaleb. I've been tattooing for about 5 years since my apprenticeship. I love tattooing all sorts styles. My favorites are American tradtional, neo traditinal, and lettering! Color or black and gray. Whichever way you like it. I love to paint my tattoo designs and of course tattoo them on you. I get inspiration from so many aspects of I life, I wouldn't even know where to begin. Love tattooing flowers, all sorts of animal/human skulls, and really just Anything with linework."
Follow Kaleb on Instagram @orangegrubs.
Examples of Matthew's Work