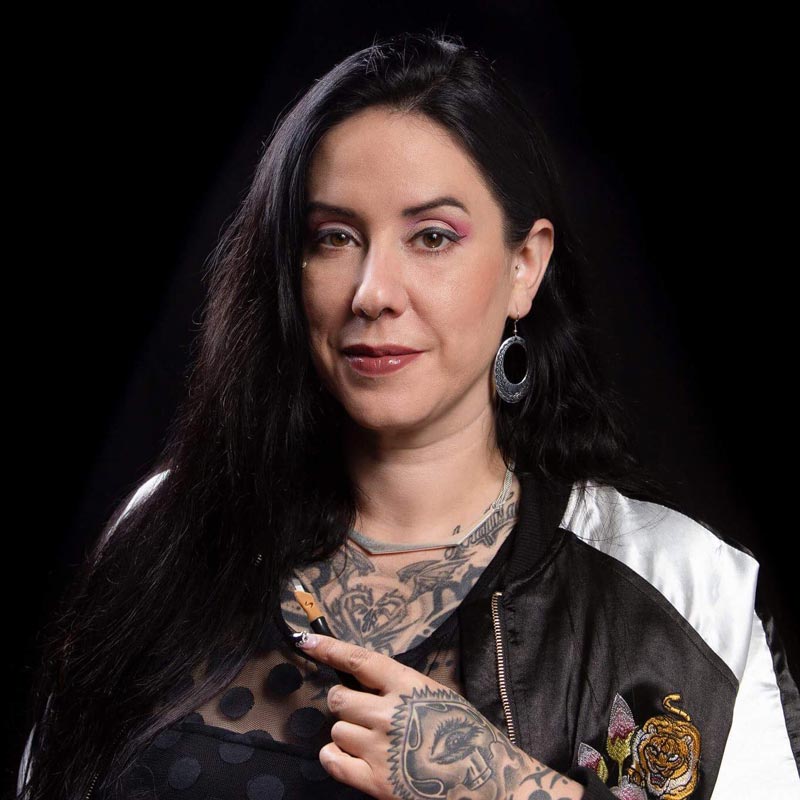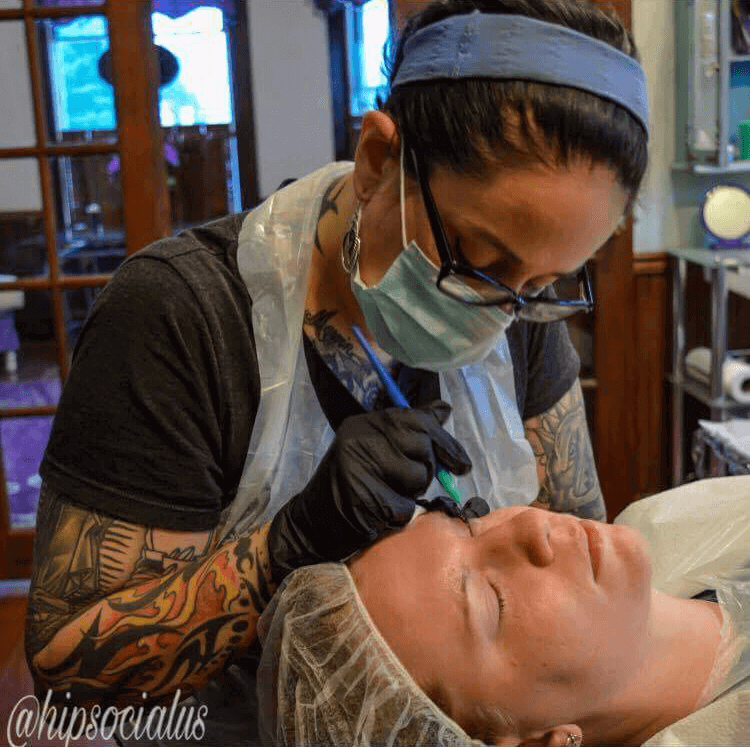 Paige Pozos – Owner
I am an entrepreneur, cosmetic tattoo artist SofTap instructor. I have been fortunate enough to be trained by some of the best and world recognized permanent make up trainers in the industry, such as Irene & Alexis Kennerley of Softap, Taryn Darling of Girlz Ink, Mary Richardson, Will Anthony, Toni Belfatto, Taryn Quinterri, Steven Gritzer, Chrystal Porter Erle & Liz Cook.
I have performed well over 5,000 procedures as of May 2016. I am a licensed tattoo artist in two states. I also am a sponsored artist by Prestige tattoo supply. I am a member of the SPCP and became an SPCP trainer in 2018.
I regularly attend paramedical and cosmetic tattoo classes due to my dedication to providing the most up to date permanent cosmetic services & techniques that meet my clients & students need: whether it is corrective or a produce quality education & a look that meets the most appealing results possible in today's world of beauty.
• Softap Permanent Cosmetics Instructor / Cosmetic Tattoo Mentor
• SPCP Permanent Cosmetics Trainer
• Certified Cosmetic Tattoo & Microblading Artist
• Certified Paramedical Tattoo Artist
• Scalp Tricopigmentation Specialist
• Licensed Tattoo Artist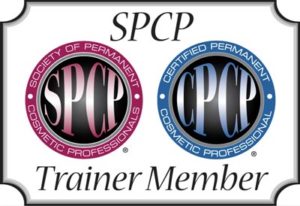 Degrees, Experience, & Certifications
• Micro-pigmentation Certificate
• Intermediate Micro-pigmentation Certificate
• Softap Advanced Training • Microblading
• Paramedical Tattooing (scar revisions), microneedling, areola pigmentation, permanent makeup corrections)
• Master Class 2015
• Hyper realistic Make-up
• Tricopigmentation (Scalp Micropigmentation)
• Shades & Strokes 2016
• Softap Instructor Training 2016
• Advanced Brow Techniques 3 day Individual 2017
• Ever After / Liz Cook 3 Day Seminar 2017
• Will Anthony Smoky Lash Enhancement® – December 2017
Certificates of completions can be viewed upon request
Art Institute California – San Francisco
Fine Arts (3 years)
Focus: Commercial Interiors – Architecture & Design
Traditional Tattooing, Body Piercing and Body Modifications
1900 documented hours of apprenticeship & extensive training
Traditional forms of cosmetic training in various retail venues
(Nordstrom, Victoria Secrets, Clinique, Mac, etc.)
Additional Certifications
• Member of the Society of Permanent Cosmetic Professionals
• Red Cross CPR
• Blood Borne Pathogen
• Wyoming & Montana Tattoo Licenses